Have you ever thought about why it is important to improve customer communication? Or have you noticed that companies have been investing in this area lately?
If your answer is yes, this writing is for you.
Why is Customer Communication Important for Businesses?
Companies that want to build trust and loyalty need to give importance to customer experience. 58% of customers turn to other brands after a bad customer experience, according to Hubspot. For successful customer communication, it is necessary to continuously improve the customer experience.
For businesses to retain their customers, ensure brand loyalty and interact with new customers through customer communication. That's why customers who want to move their brands forward should not ignore the issue of improving communication.
9 Easy Ways to Improve Customer Communication
There are many things businesses can do to improve customer communication. The different priorities of each customer, the existence of alternative communication channels and constantly changing trends can sometimes put businesses in a difficult situation. So we can list multiple ways to improve customer communication.
In this article, we have listed easy but effective methods that you can apply to improve your customer communication. Remember, small changes in customer communication make a big difference for your brand.
Personalize Communication
Personalized customer communication strengthens the bond between the brand and its customers. Personalization makes customers feel more special, as well as closer relationships.
For example, you can take the first step towards personalization by starting to address each of your customers by name. Birthdays, local special offers, etc. approaches can be used for customization. With this direct and effective communication, you can become a remarkable business for your customers.
2- Always Be Active
Accessibility is an essential concept in customer communication. Companies that provide their customers with products or services should be ready to respond whenever their customers are active. In addition, being active on the platforms where the target audience is present is another important concept of accessibility.
Even if your company's contact point is active on Twitter 24/7, if your customers provide access to you through different channels, it will not be worthwhile to stay active on Twitter all the time. For this reason, while giving importance to activity, you need to determine which channels you will work.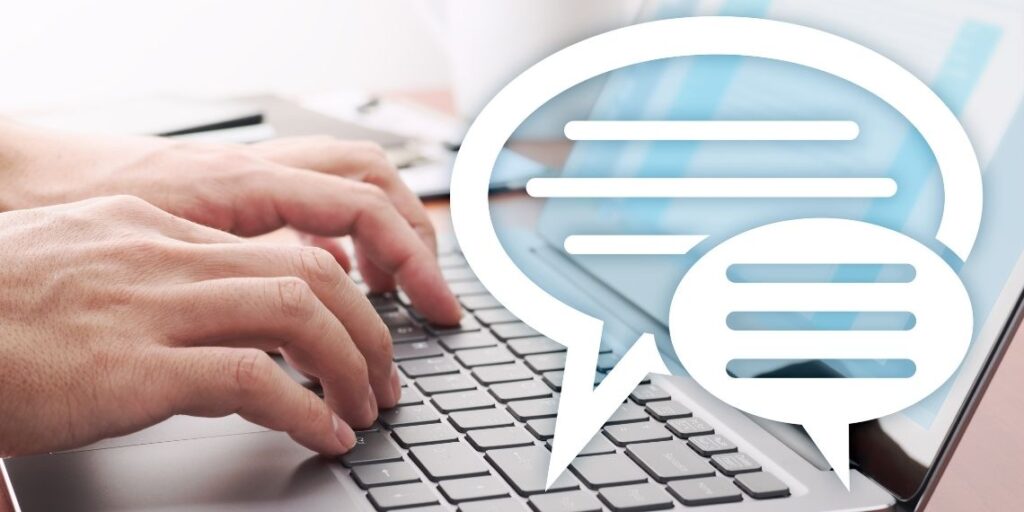 3- Be Faster
Speed in customer communication is a competitive field with very high standards. For this reason, they should not keep their customers waiting for a long time in their businesses.
Let's approach the subject a little more concretely. For instance, imagine you want to buy a watch. You send a message to the company for a different color of the watch you like. The purchasing process would be quick and easy if the business took you directly to the product. What if it took 24 hours to reply? Do you want to wait for this? Or would you prefer the first alternative and fast brand that comes your way?
In short, you must immediately respond to incoming notifications, regardless of the request and the subject. Otherwise, your customer communication will become unprofessional.
Be Honest With Customers
The way to build customer loyalty is to build trust. Mistaken or insufficient information will cause your current customers to leave your company. For this reason, giving importance to honesty in customer communication will not only help you protect your brand image but will also increase customer loyalty.
Approach Customers With Patience
Patiently listen to your customer's demands and needs. Your solution-oriented approach to all kinds of problems is a significant part of customer communication. In this way, you can also improve your customer experience. In addition, this situation creates an environment for your existing customers to talk about your brand with words of praise.
You must listen patiently to understand customers correctly and solve their problems.,
Use Positive Language
The language you use in customer communication shows the value you give to customers. To increase customer satisfaction and instill confidence in the brand, you should carefully choose the language you use against your customers.
In customer communication, it is not what you say but how you say it. Therefore, take care to keep your corporate language professional and customer-oriented.
Offer Omnichannel Support
As time passed, consumption and communication habits also changed. Companies need to adapt to these changes to retain their customers.
Your customers should be able to contact you through many popular channels such as Facebook, WhatsApp, and Instagram. At the same time, these communication channels should have complementary features.
Remember, your customers may try to contact you through different communication channels. For this reason, gathering different channel options under one roof will simplify things for your company.
Use Statistics
By using statistics in customer communication, you can analyze the times and channels where your communication process is most intense. You can use these statistics to analyze the demands and problems of your customers. Moreover, it is possible to benefit from statistics to be prepared for all kinds of scenarios in advance. In this way, you are one step ahead of your customers in the communication process.
Use the Right Tools
Using the right tools for a healthy customer communication process will keep things under control. Take control of your customer communication with Qpien.
Qpien allows companies to easily manage all communication channels from a single screen. In addition, with its features, customer communication becomes simple and professional for your company.
With the smart filtering feature of the platform, you can analyze the customers who first contacted you. On the other hand, you can provide instant feedback to your customers with automatic replies and quick response features.
Moreover, with the instant statistics offered by Qpien, you can analyze your customer communication processes comparatively between your channels, and make rapid improvements in the areas you need.
To sum up, Qpien has everything companies need in customer communication. Businesses using Qpien can control customer communication much more professionally and easily. If you want to meet an All-in-One Customer Communication Platform, try Qpien for free!