What are the most popular Whatsapp Business features you know?
WhatsApp is the world's most popular messaging app. Today it has more than 2 billion users. Many of these users use WhatsApp to communicate with businesses in real-time.
More than 1 million messages are sent on WhatsApp per second. Statistics show that over 170 million people send messages to a WhatsApp Business account.
Do you need WhatsApp Business?
It's all about the size of your company and the features it needs in customer service. There are several WhatsApp Business features you can use to create a more advanced, optimized, and fast customer communication process. In this article, we have listed the most popular WhatsApp Business features that facilitate customer service. Let's start.
Why is WhatsApp Business Important for Businesses?
WhatsApp Business gives businesses the chance to connect with their customers on the world's most preferred platform. In this way, users can easily communicate with support teams from a platform they already use. In addition, thanks to the advanced features businesses can create a fast and uninterrupted communication process for their customers.
WhatsApp Business, which is also very important in terms of accessibility, adapts to customer communication trends. In this way, it supports businesses to create more advanced customer experience processes for their customers.
Most Popular WhatsApp Business Features
Business Profile
Prepare a business profile with useful information for your customers such as an address, description, and email address. A business profile helps brands build user loyalty by giving companies an identity. If you want your account to be a verified account, WhatsApp must confirm that your account is a verified company account.
To add information about your business to your account;
Go to WhatsApp Business- open Settings > Business settings > Profile.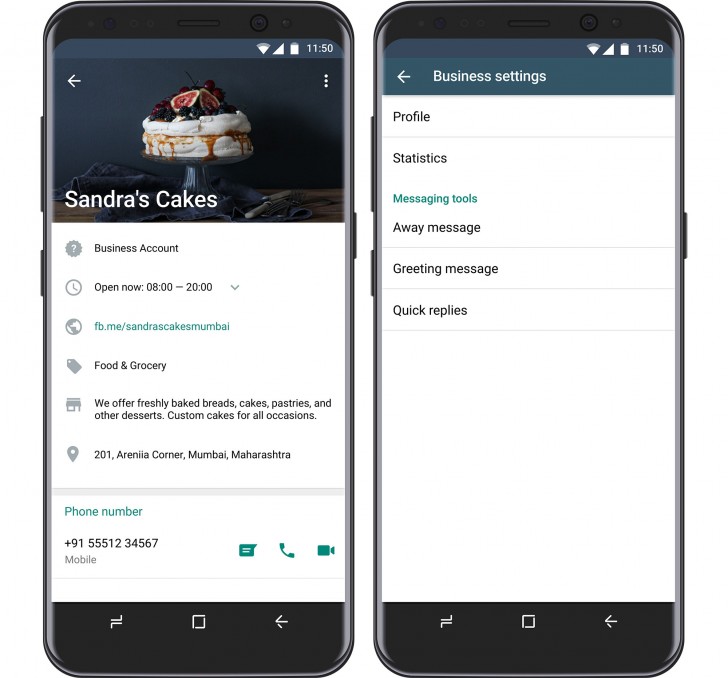 Quick Replies
Quick replies are among the most popular features of WhatsApp Business. This feature allows businesses to quickly respond to recurring questions from their customers. It allows businesses to record messages that they often use to communicate with their customers.
This feature allows businesses to respond to frequently asked questions from their customers in less than a minute. After saving your quick replies, all you have to do is press the "/" key on your keyboard, select the appropriate answer, and send it.
Welcome Messages
Another favorite feature of WhatsApp Business is the welcome messages.
It is the message that is automatically sent to the first-time customers of the businesses. With this message, you can create an effective greeting for your customer.
Setting up a welcome message
Open the WhatsApp Business app.
Click on More options > Business tools > Welcome message.
Activate the Send welcome message option.
Tap Greeting and edit your message. Then tap OK.
Tap Recipients and tick one of the options.
Away Messages
When you activate these messages, they are customizable messages that inform your customers that you are inactive outside of working hours. You can choose when you can send Away messages to which customers. This feature not only helps you take time for yourself but also prevents your customers from getting the impression that you are neglecting them.
Setting up Away messages
Open the WhatsApp Business app.
Click on More options > Business tools > Away message.
Activate the Send remote message option.
In the Away message section, tap the text of the message and edit the message. Then tap OK.
Tap Schedule to schedule your away message. Tick one of the following options:
Send always: Away message is always sent.
Custom plan: Away message is only sent during the specified time.
After-hours: Away message is sent after-hours only.
Note: You must have your business hours set in your business profile.
How to Send a WhatsApp Bulk Message?
Labels
With WhatsApp Business, businesses can organize and categorize their customers with tags for easy access. In this way, you can organize your customer groups by easily searching among people. The tag feature is an effective method for support teams to start the support process without wasting time.
To add a new tag: Click the menu button on the customer's chat page > click "New tag" > and click save.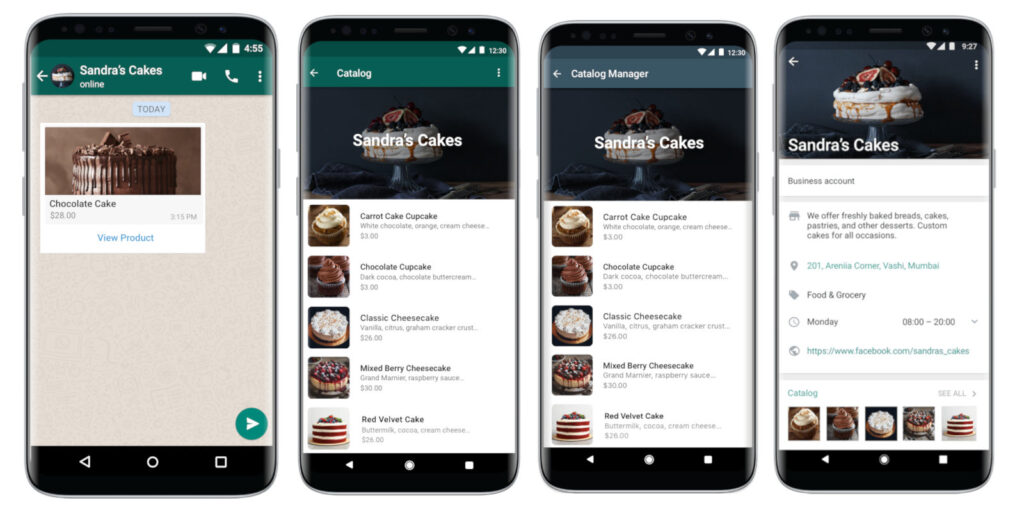 Product Catalogue
Catalogs help companies showcase their products to their customers. Thus, users can easily access the products they are interested in and want to buy. Catalogs prevent businesses from wasting time by sending each product to their customers one by one and explaining them as in the past.
You can add information such as price, description, and product code for each product in your catalog. It is much easier for your customers than asking you questions about each item individually or going to the website from WhatsApp.
Adding a product or service to your catalog
Open the WhatsApp Business app > Click More options > Settings > Business tools > Catalog.
If you are creating a new product, click Add new product.
Click on add image.
Select Gallery to upload images from those available in your Photos app, or select the camera to take new photos. You can add up to 10 images.
Enter the product or service name. Don't forget to include optional details such as:
Price
Explanation
website link
Product or service code
Note: Every image uploaded to the catalog is checked. During the check, it is confirmed that the image, product, or service complies with the WhatsApp Commerce Policy.
List Messages and Reply Buttons
This feature allows businesses to communicate with their customers through interactive messages. The listing feature, which is a newer feature compared to other features, uses a maximum of 10 options, allowing your customers to click on the option they want and move forward.
Reply buttons allow customers to choose in terms of options by tapping on the option they want. These messages help users choose appropriate responses when communicating.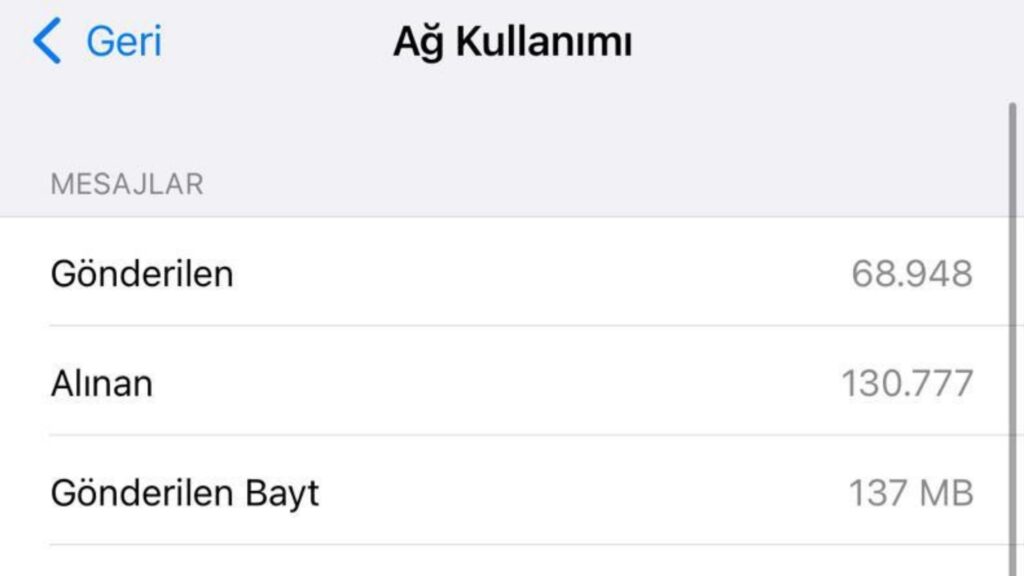 Message Statistics
WhatsApp Business's message statistics feature allows businesses to review key metrics related to customer engagement. You can access data such as the number of messages sent and read from these statistics. This feature allows you to control the performance of your messages.
To check message statistics in WhatsApp Business;
Open WhatsApp Business > Tap More options > Business tools > More options > Statistics.
Conclusion
The WhatsApp Business features we mentioned help businesses manage their processes more effectively. This popular messaging platform allows you to communicate consistently with your customers wherever you are. It offers the features you need to focus on enhanced customer service and user customer experience.
Official WhatsApp partner Qpien offers businesses many features so they don't overpower their customer support processes. While businesses can manage all customer communications from a single center with Qpien, they can also actively use WhatsApp Business features. To create a more advanced customer support process with Qpien in customer communication and to use the advanced features of WhatsApp Business more effectively, try Qpien for free now!