The use of social media in customer communication is increasing day by day. With the effective use of social media, businesses can capture their potential customers and turn their existing customers into loyal customers. Social media is not only used as an advertising tool but also has important opportunities to strengthen customer communication and offer businesses a more advanced experience for their customers.
This article discusses how to use social media effectively in customer communication.
What Social Media Channels Provide to Businesses
There are many reasons why businesses are actively involved in social media channels. One of these reasons is that social media is an effective promotional instrument. With social media's impact and communication power, brands can organize more attractive promotional campaigns. On the other hand, the purpose of businesses using social media is not just promotion. Not only promotion but also customer loyalty is another benefit of social media. In addition, these channels, which are used as marketing tools, started to feel more effective with the increase in social media marketing.
In addition, social media channels are a powerful customer communication channel for businesses because social media allow instant and personalized customer communication.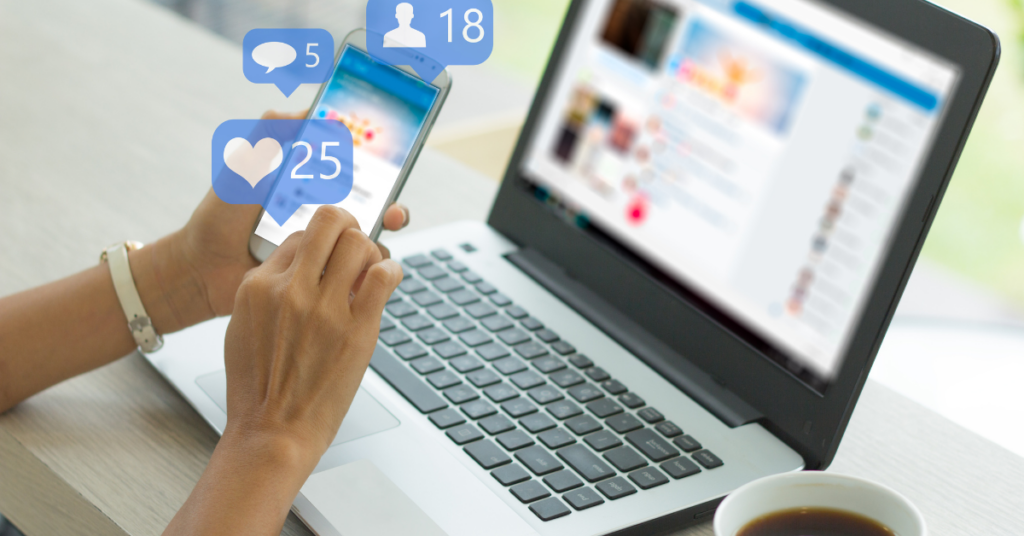 Social Media in Customer Communication
Your customers now live on social media. Uninterrupted communication with your customers, regardless of time and place, is valuable for brand image. On the other hand, managing customer communication online saves both time and budget.
Interaction and messaging features of social media channels accelerate communication processes. This speed has a direct positive effect on customer satisfaction. However, businesses do not only improve customer communication by meeting these requirements. It can also affect customer loyalty or increase conversion rates.
Customer Communication on Instagram
While Instagram offers businesses the chance to promote and sell, on the other hand, it provides instant communication with customers. Instagram stories and reels help build good relationships with their customers. You can collect customer feedback with stories and create a community for your brand with Reels.
What Is Instagram Business? Increase Sales In 7 Steps
50% of Instagram users visit a website after seeing it on their Instagram stories.
Customer Communication on Facebook
Facebook, the world's most popular application, provides many advantages to businesses. Businesses can provide customer communication in addition to advertising, promotion, and sales via Facebook. Also, you can provide real-time and effective customer communication to your customers with instant communication via Facebook Messenger. You can provide a seamless process to your customers by supporting the comprehensive customer experience and ensuring functional customer communication with Facebook.
1 billion messages are exchanged between people and businesses every month on Facebook Messenger.
How To Use Facebook Messenger In Customer Services?
Customer Communication on Twitter
Twitter's instant messaging and engagement power is an effective method for customer communication. Your customer may contact you for information or feedback about your products or services. You must ensure customer satisfaction without ignoring these messages and feedback. Thus, you can ensure consistent and functional customer communication.
59% of brand replies to user Tweets occur within 15 minutes.
How to Have Effective Customer Communication On Social Media
There may be a different way to provide customer service by using social media. It depends on the target audience or opportunities of the business. Whatever the conditions or methods, it is significant that you make customers feel that you are providing the best service. By doing this, you can gain customer loyalty in addition to the advantages of strong customer communication. Now let's take a closer look at what you can do for effective and functional customer communication on social media channels.
1. Quick Respond
Social media use the power of instant communication. For this reason, businesses need to support instant communication in customer communication. According to research, customers expect a response within 30 minutes at the latest from the brands they contact through their social media accounts. Extended waiting and turnaround times are not welcome. For this reason, you should manage customer communication on social media as quickly as possible.
With Qpien, you can manage all your social media channels simultaneously. Facebook, Instagram, etc. You can instantly reply to messages sent to your accounts. You can speed up your customer communication. In addition, you can follow the comments and likes under your posts on Qpien, and you will not waste time responding when necessary. Thanks to Qpien's advanced communication understanding, you can easily follow even the comments on your Instagram Reels.
2. Know Your Customers
Acting by knowing your customers on social media is an effective method of determining the strategy. By getting to know your customers better, you can communicate more satisfactorily with your potential audience. You can make your customer experience more personal and professional by prioritizing the needs and demands of your customers in the communication you will establish on social media. Leveraging analysis and reporting tools can help you get to know your customers better. Moreover, by using these tools, you can organize your marketing, sales, and promotion departments.
Also, getting to know your customers allows you to offer personalized customer communication. While providing customer communication through social media, you should offer a more personal experience through the language of the social media channel. At this point, keeping the data of your current customers makes it easier for the next purchase process, or making personal suggestions based on the registered information is beneficial for personal communication.
3. Increase Engagement
Interacting with customers is an effective method to establish good relations with them. It will not only help you know your target audience but also enable you to communicate sufficiently. You can increase mutual interaction by sharing questions from your social media accounts or by reacting to the posts of your customers who share your brand. Comments or user tweets under your posts are also an effective method for interaction.
Feedback from social media can be comments under your posts. You should also welcome negative reviews from your customers. However, it is not always wise to conclude these comments in a way that is visible to all. It would be much more accurate to ask for contact information to talk to your customers in more detail. In this way, you can both show interest in your customers and take special care of their problems.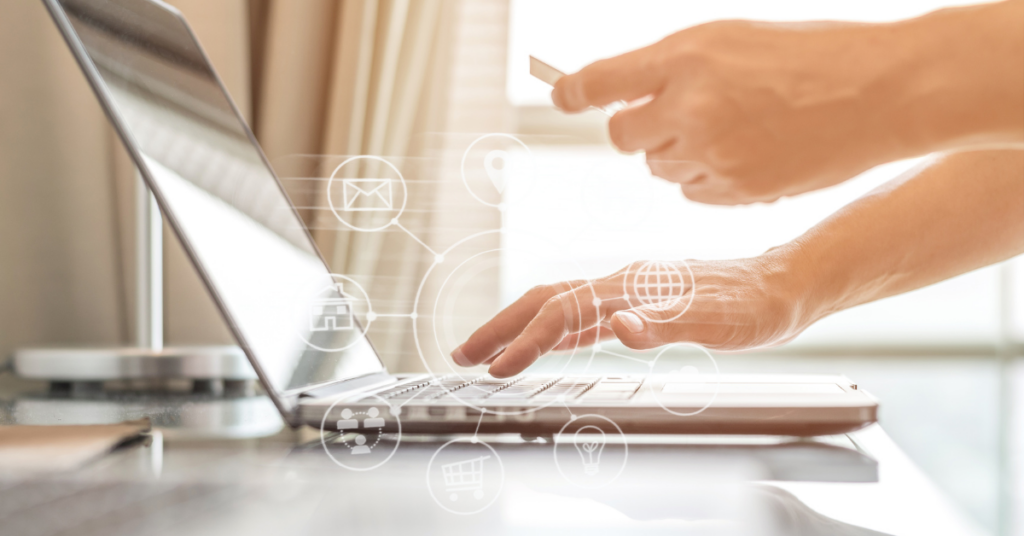 4. Put Forward Omnichannel Communication
For effective customer communication on social media, you need to provide omnichannel support. Your social media channels and all other communication channels need to work integrated. You should provide your customers with the opportunity to interact with you through various communication channels such as WhatsApp, and live chat. This flexible accessibility helps you create a consistent process in customer communication on social media.
Omnichannel Customer Service (Definition and Strategy)
Omnichannel communication is not limited to this. An omnichannel process is essential to increase your conversion rates and deliver a better customer experience. For example, you should be able to quickly direct your customer who wants to get information about the product stock to your e-commerce site. This speed and functionality influence positively your customers' determination processes.
Omnichannel customer communication platform Qpien allows you to manage all your customer communication processes in an integrated and consistent manner. In addition to your communication channels such as Instagram and Facebook, you can manage your customer communication and e-commerce channels together. In this way, you can offer an enhanced customer experience without missing customer feedback.
5. Provide Automation
Many processes in customer communication are repetitive and can cause your support team to waste time. Your customers from social media actually seek answers to similar questions about your company or products. By automating recurring issues, you can speed up customer communication. So, keep your support team focused on processes that require more contact. At this point, an advanced Chatbot system or quick answers for every scenario will be helpful.
Towards the End
Your customer communication on social media is as effective as your social media management. For this reason, you need to strengthen your customer relations by reflecting on the essential elements of customer communication on these platforms. Social media will be an approach with a high probability of a communication solution suitable for the daily lifestyles of your customers and a high conversion rate.
With Qpien, a new generation multi-channel customer service tool, you can easily manage sales, support, and marketing processes from a single center, integrated into your e-commerce store. In this way, you can easily turn your customer conversations into sales.
In addition, you can efficiently manage all your customer communication channels with Qpien's business-facilitating features such as in-team chat transfer, advanced live chat tool, and unlimited tag. If you want to effectively manage all your customer communication channels, including social media, with numerous Qpien features, you can try Qpien for free now.