Never miss customer
messages
Instantly see all your customer messages in different channels, on your Qpien panel. Automate conversations with time-saving features, collaborate with your team and deliver a great customer experience.
One messaging platform for
Support
Sales
Marketing
Manage all your support channels, Connect your e-commerce website and Promote your products on leading messaging channels with a single platform.
Omni-channel Support
Connect With Your Customers on All Communication Channels
No more switching between different apps. Easily manage all your customer communication channels such as WhatsApp, Facebook, Instagram, Live Chat and even E-mail from a user-friendly platform.
Transfer conversations to your team

Reduce response and resolution time by 33%

Use Quick replies, Private labels, and more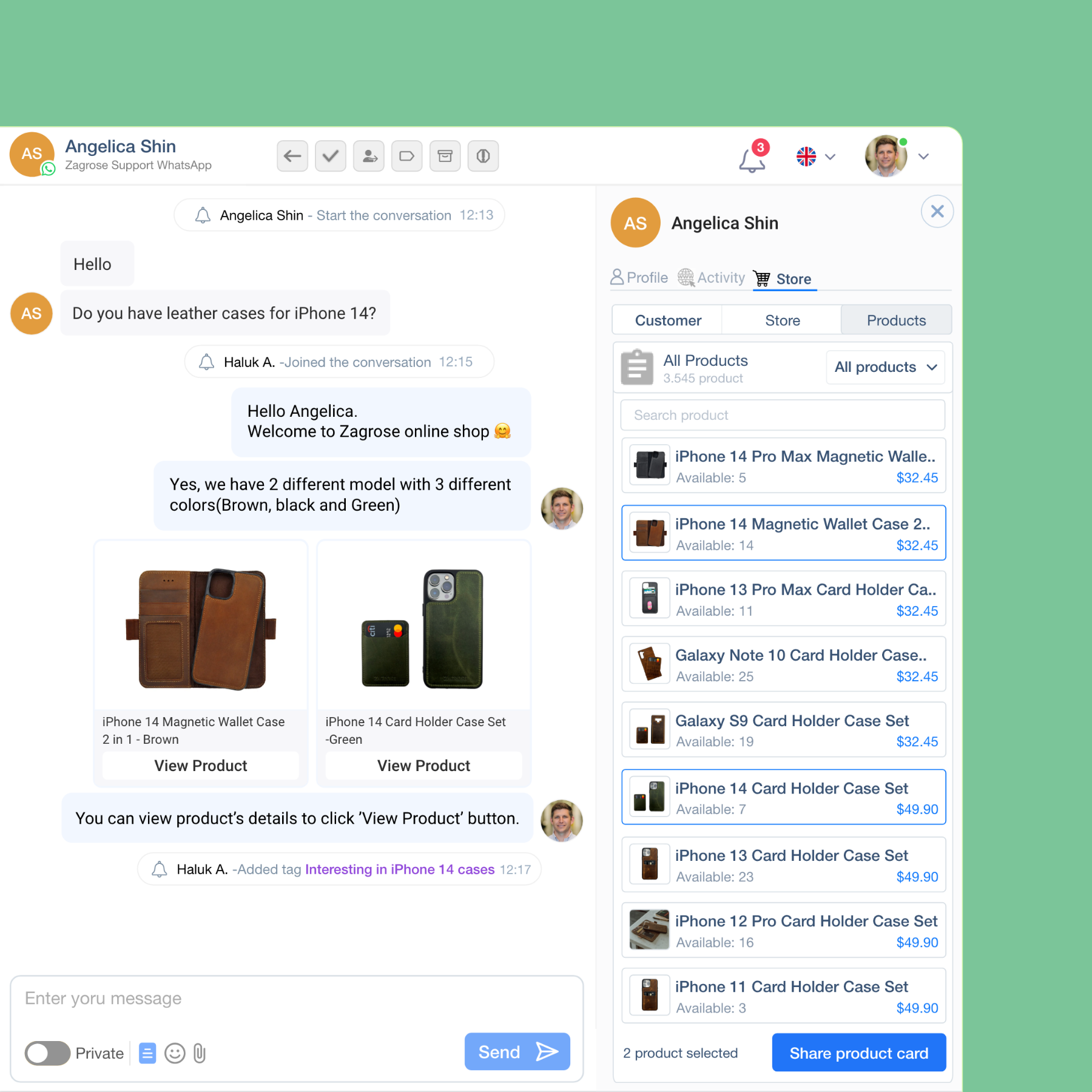 Conversational Sales
Grow Your Sales Through Messaging and Social Media Platforms
Our E-commerce integration lets you perform the most popular support actions while responding to chats in Qpien, so you don't need to navigate multiple tabs to resolve customer questions.
Share products directly in conversation.

View customer's order history and profile info

Create customer orders without leaving Qpien
Conversational Marketing
Schedule, Target and Send Bulk Messages on WhatsApp & SMS
Target specific interests, schedule dates, and then send bulk messages such as new campaigns, order notifications, emergency broadcasts or downtime alerts directly from the Qpien panel.
Personalize messages with variables

Send interactive button or list messages

Make data-driven decisions with Analytics
See what our customers say about Qpien?
We generate results for our customers