Social media management tools are life savers, especially for small and medium-sized businesses. Businesses using these tools can make professional social media planning in a span.
It is hard to manage multiple social media channels at the same time.
Employees waste a lot of time scheduling content for each account or evaluating feedback. Moreover, doing all the planning and broadcasting creates a big mess. That's why social media management tools are ideal for managing all channels in one place and creating a comprehensive social media strategy.
There is a lot of software for social media strategies and planning. So how will businesses decide which ones to choose?
Qpien Blog has compiled the most popular social media management tools for businesses.
Let's get started.
What are the Features of Management Tools?
Businesses use social media management tools to find new customers, increase website traffic, and engage with existing customers. This software helps to analyze their social channels. In this way, they can more easily create the type of content that their target audience likes.
Let's list the main features of a social media management tool
Content Planning and Publishing
Performance Tracking
Analysis and Reporting
Feedback Tracking
Message Inbox Management
Popular Social Media Management Tools and Software
Buffer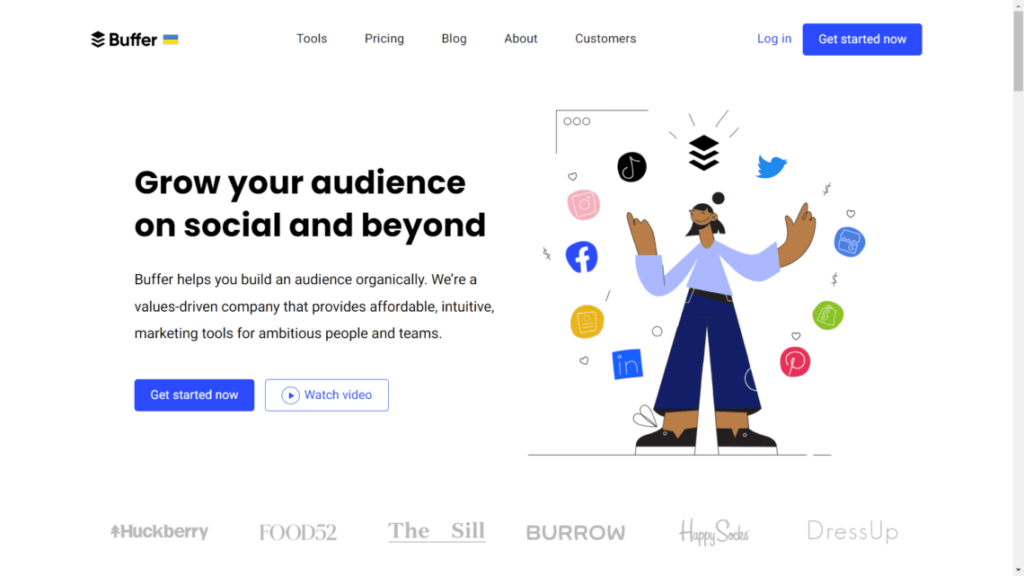 Buffer is one of the oldest social media management tools. The platform offers solutions even for a free package that enables businesses to plan their social media professionally.
Available on Facebook, Twitter, LinkedIn, Pinterest, and Instagram. The free package is limited to 3 social media accounts. It includes Facebook pages and groups. Also, the pre-post planning limit is 10 in this package.
Buffer's features increase with the paid package. The paid plan includes many features such as post-scheduling, social media performance management with Buffer Analyze, and a browser plugin. In this way, businesses can interact directly with their target audience.
Hootsuite
Hootsuite is one of the most comprehensive social media management tools. Real-time analytics and analytics tools cover both regular posts and social media ads.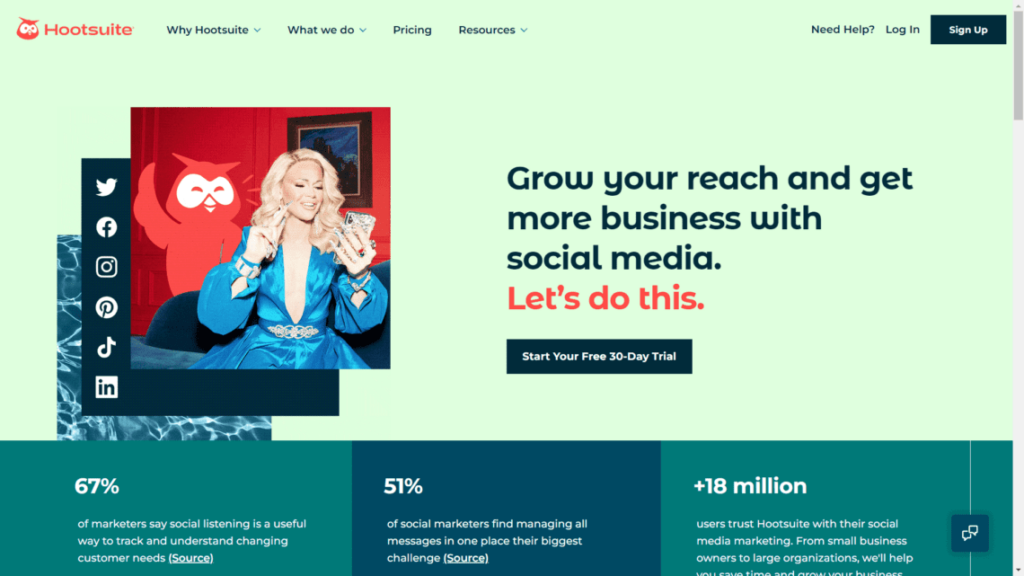 With Hootsuite, businesses can easily handle jobs such as editing content, measuring social ROI, and scheduling social media plans. It also has reported multiple keyword tracking, detailed analysis, reporting, and performance measurement. It has Facebook, Instagram, Twitter, LinkedIn, and Youtube integration.
Another highlight of Hootsuite is the Hootsuite academy. There are certified pieces of training such as marketing and social media marketing here.
Sproutsocial
Sproutsocial is one of the professional social media management platforms. It offers powerful solutions to businesses with its clear and intuitive interface.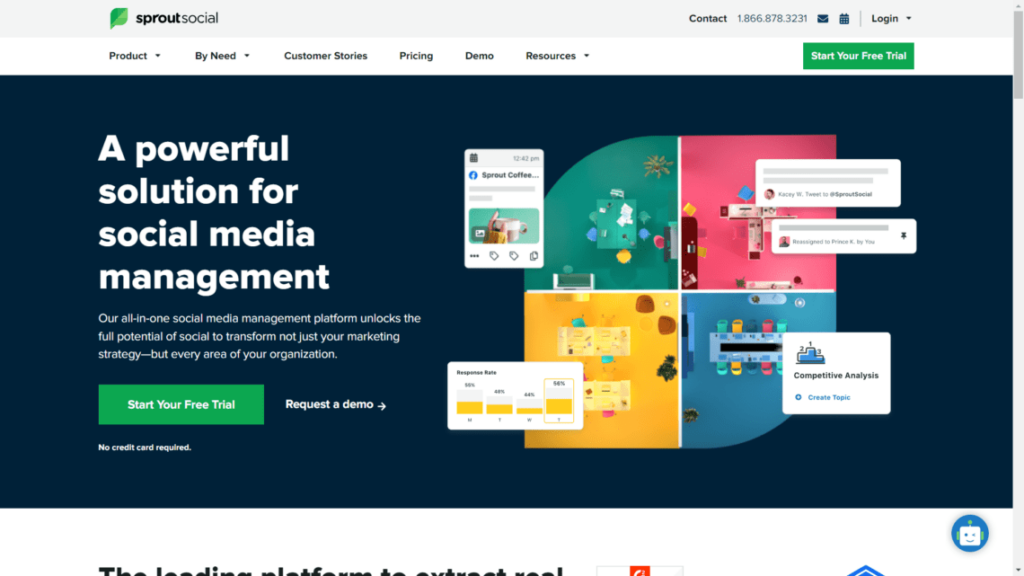 Businesses can bring all their social messages together with Sproutsocial. In addition, with the listening module, you can easily follow those who are talking about your brand, competitors, or selected keywords. In addition, it collects various social media tools, from social media planning to monitoring and reporting, on a single platform.
It is one of the few social media management tools that provides customer relationship management (CRM).
Sendible
Developed for medium-sized agencies, Sendible is a social media management tool. In addition to standard management tools, it has features such as customizing the dashboard to attract new customers.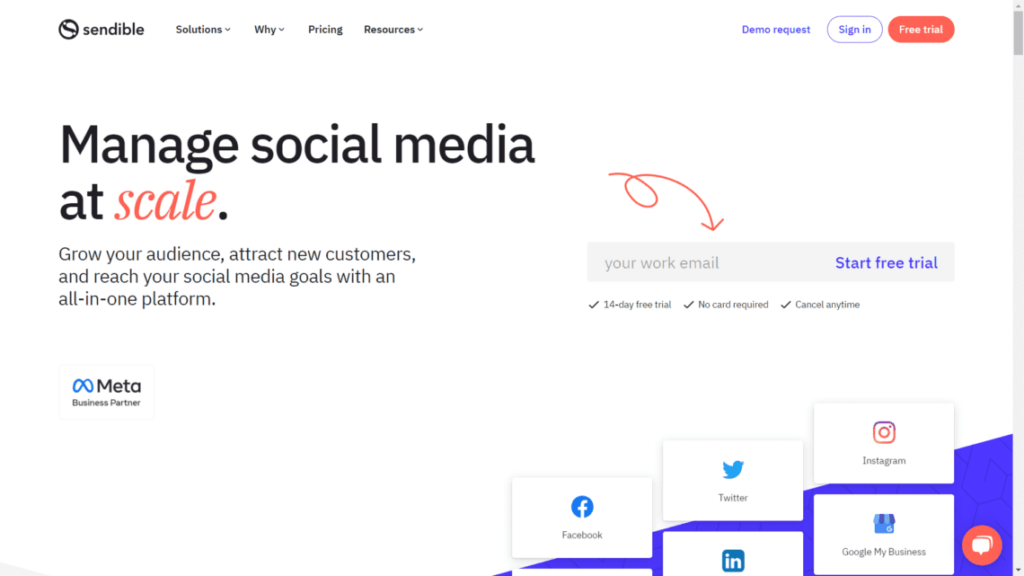 Sendible is also one of the social media management platforms with strong integrations. It has various integrations such as Facebook Meta, Twitter, Instagram, LinkedIn, Google My Business, Canva, Google Analytics, and Google Drive. In this way, it offers solutions to its users in terms of content production and analysis.
It has a CRM system that businesses can use to strengthen customer communication and interaction.
SocialPilot
SocialPilot is easy to use social media management tool. It stands out with its simple dashboard that brings all the tools together and its affordable prices compared to its competitors.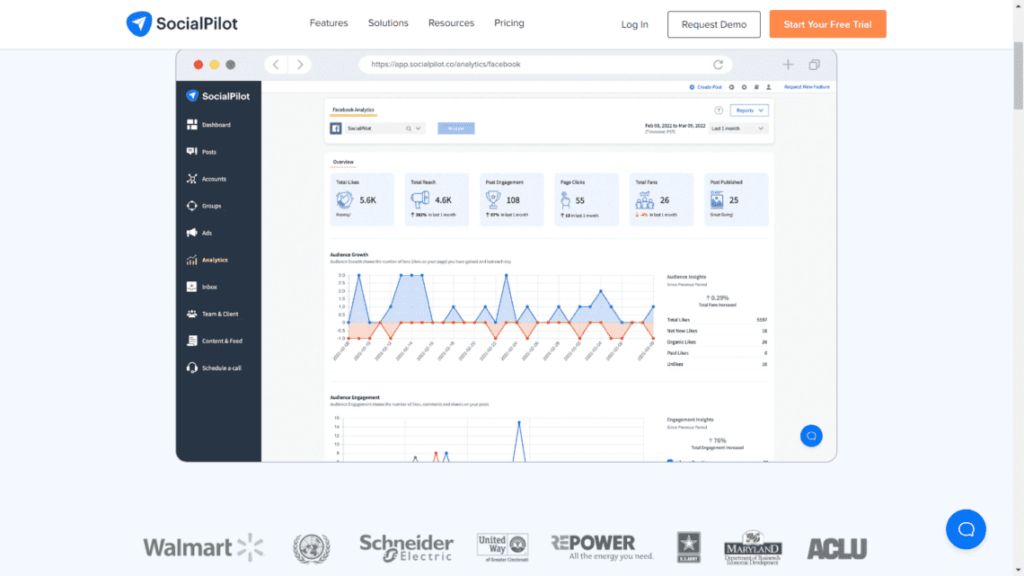 The customer management feature makes it easier for agencies with multiple customers. It completes the process of suggesting relevant content, planning, queuing, organizing all content, and sharing in a short time.
Although it does not have a free plan, it does have a content curation and discovery tool.
eClincher
eclincher is one of the social media management tools with advanced features.
It has many features such as post scheduling and publishing, responding to social media messages, analyzing social media performance, and automatic sharing and publishing content from RSS.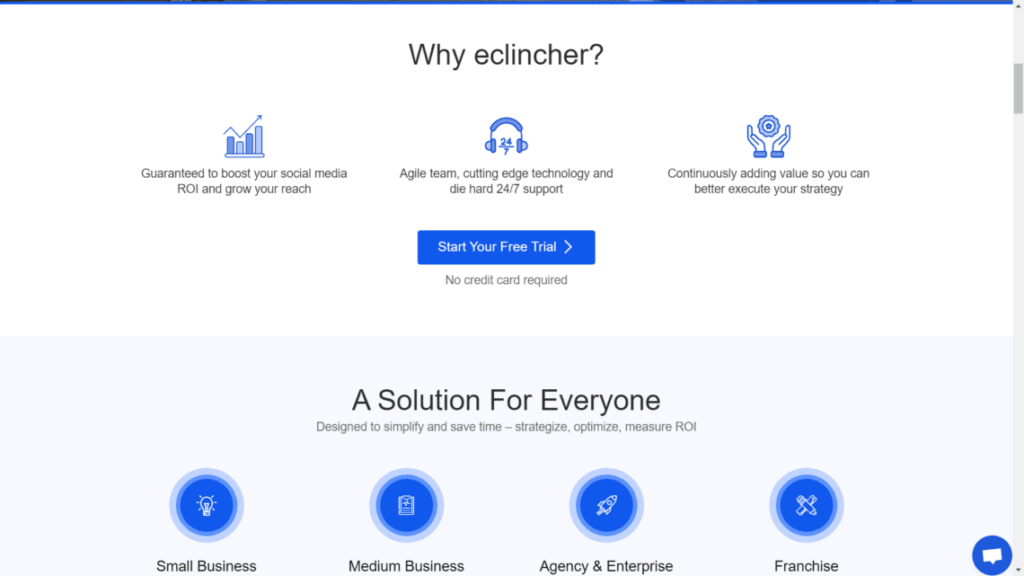 It comes with analysis and reporting tools, a URL shortener, and content optimization.
Zoho Social
Zoho is a platform where businesses can manage their email, accounting, and websites. It also has a social media tool where they can manage their social media channels from a single place. 'Zoho Social'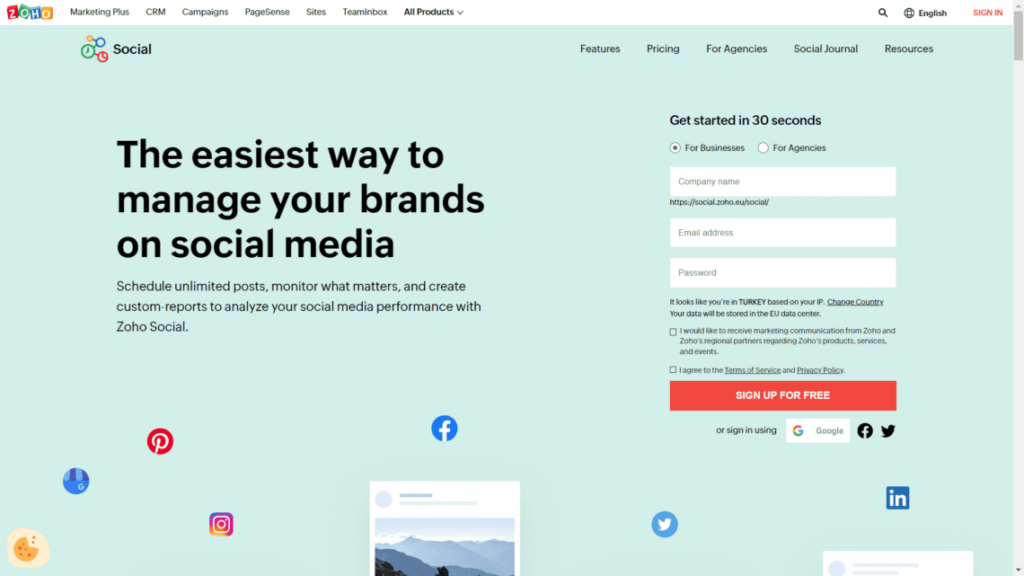 Zoho Social is a social media management software. It has every feature that businesses need for social media. Moreover, it has special software for agencies that manage at least ten brands.
It also has a free version with limited features.
Agorepulse
Like all social media management tools mentioned above, Agorapulse is an all-in-one social media platform with features such as planning, responding, and reporting.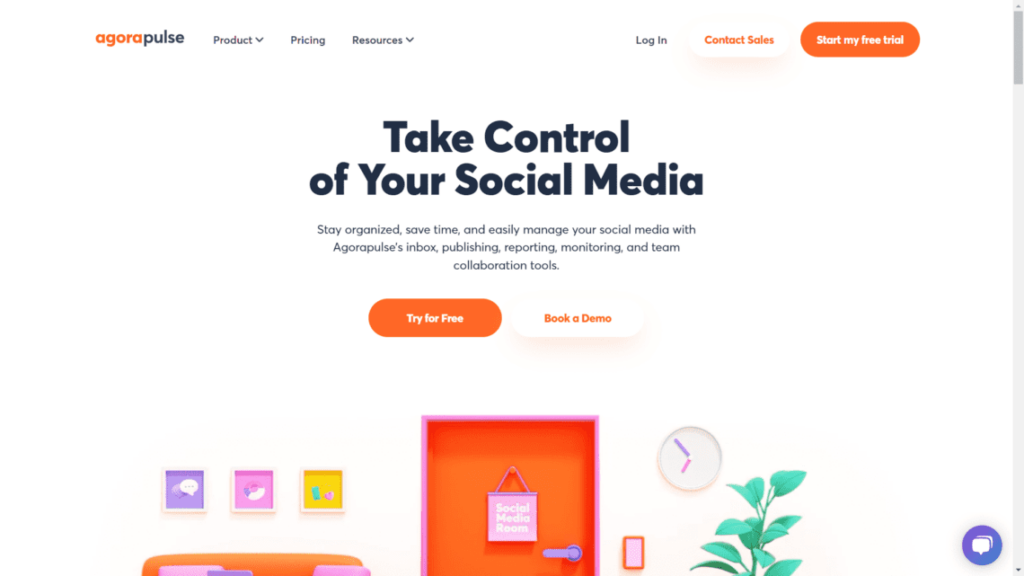 Users can manage all customer comments and questions in one place with the platform. Also, Agorapulse CRM makes it easy to track competitors and relevant keywords. With advanced reporting and analysis tools, it is possible to better social media planning or get to know the target audience better.
MeetEdgar
MeetEdgar is a platform for users who want to plan their social media posts.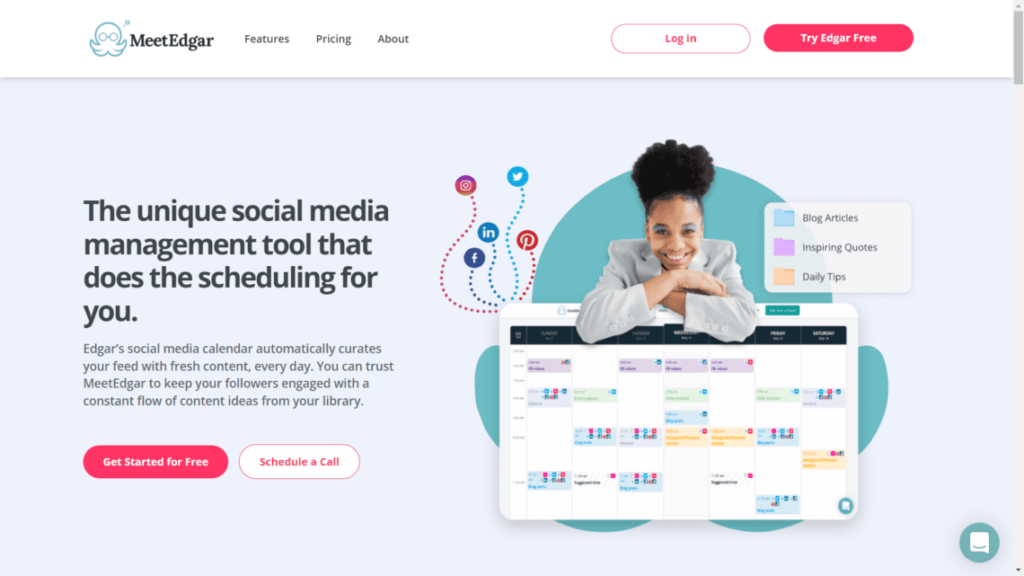 It doesn't have features like responding to social media messages or social media analytics. It focuses on users' social media posts in different categories.
TweetDeck
Tweetdeck is a social media management tool that enables the seamless management of multiple Twitter accounts.
It has an easy interface and offers its users customizable charts such as followed account activities, and scheduled tweets, in addition to features like content planning and trend monitoring.
BONUS
Qpien
Qpien is an all-in-one customer communication platform that aims to maximize the customer interactions of businesses.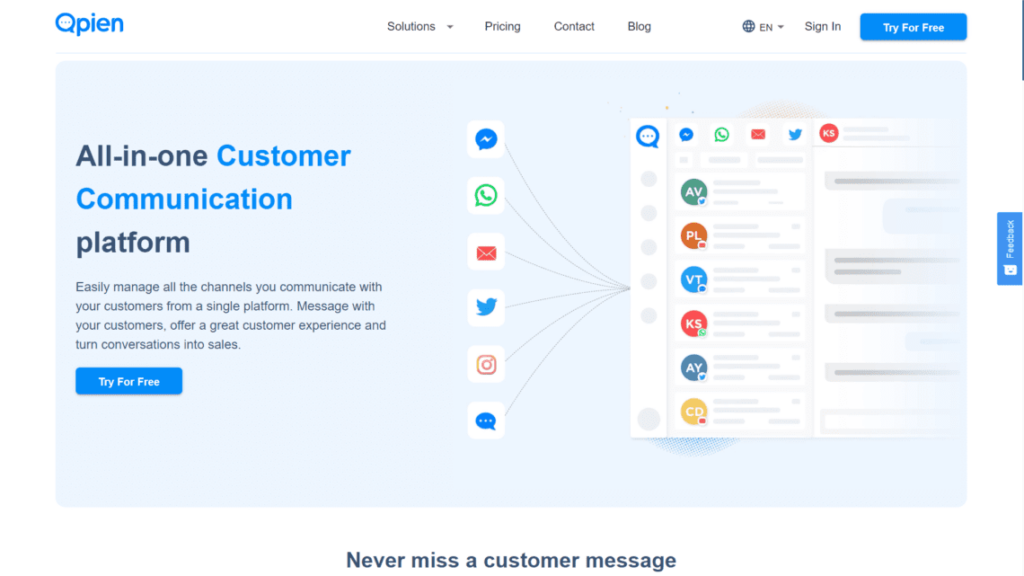 With Qpien, businesses can instantly control customer communications on Facebook and Instagram. They can increase customer satisfaction by instantly responding to messages and comments from these channels, which are used extensively in customer communication.
Qpien helps businesses automate customer communication with features that canned response and intelligent filtering. Businesses that prefer Qpien can easily manage all customer communication channels, including Facebook and Instagram, from a single panel.
Oktopost
Oktopost is a social media management tool developed for B2B businesses.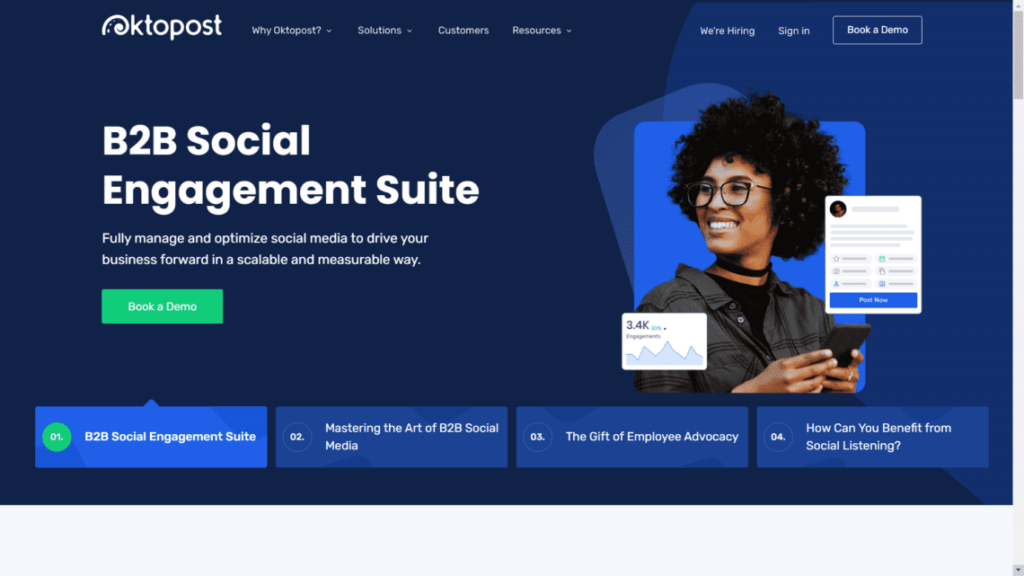 It has prominent features such as easy review tracking and lead generation. Also, it offers detailed analytics of traffic and conversion rates. It has been developed for businesses that want to expand their potential customer range and create brand awareness. It has all the tools a business could need. In addition to social media channels, it has integrations such as Salesforce, Marketo, Hubspot, Zapier, and Canva.
Hubspot Social Media Management Tool
With the Hubspot social media management tool, businesses can manage their profiles on channels such as Facebook, Instagram, Twitter, and LinkedIn.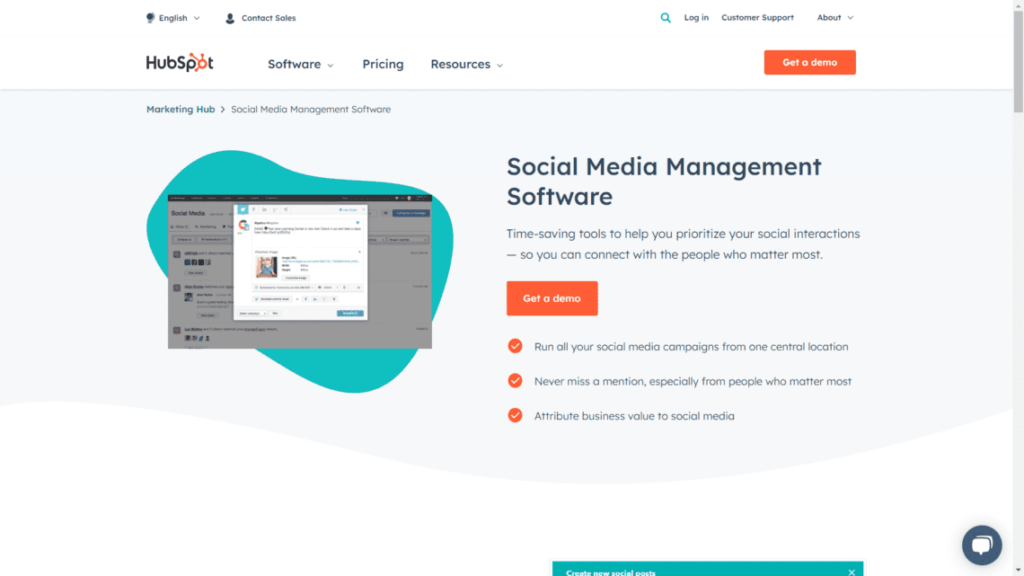 It helps personalized messaging and targeting by using communications and database links in CRM software as well as Hubspot marketing software. With Hubspot, users can manage all their social media strategies like planning, sharing, and analysis from a single location.
Sprinklr
Sprinklr enables businesses to engage with customers across all channels at scale.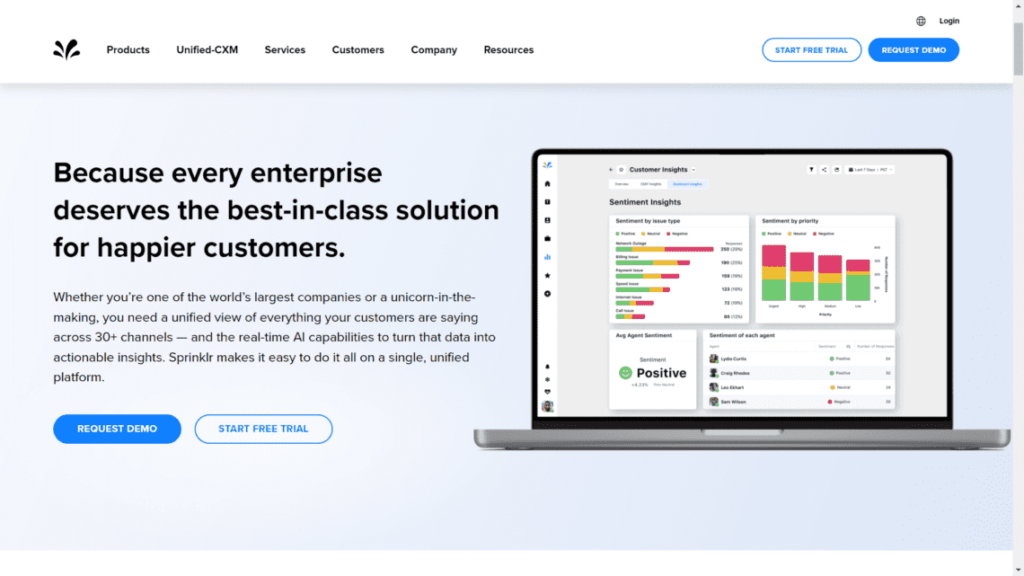 In addition to its features such as planning, sharing, and analysis in social media, it has powerful interaction features. Users can interact with their customers through more than 25 channels with Sprinklr.
Plann
Plan is the ultimate all-in-one social media auto-scheduler!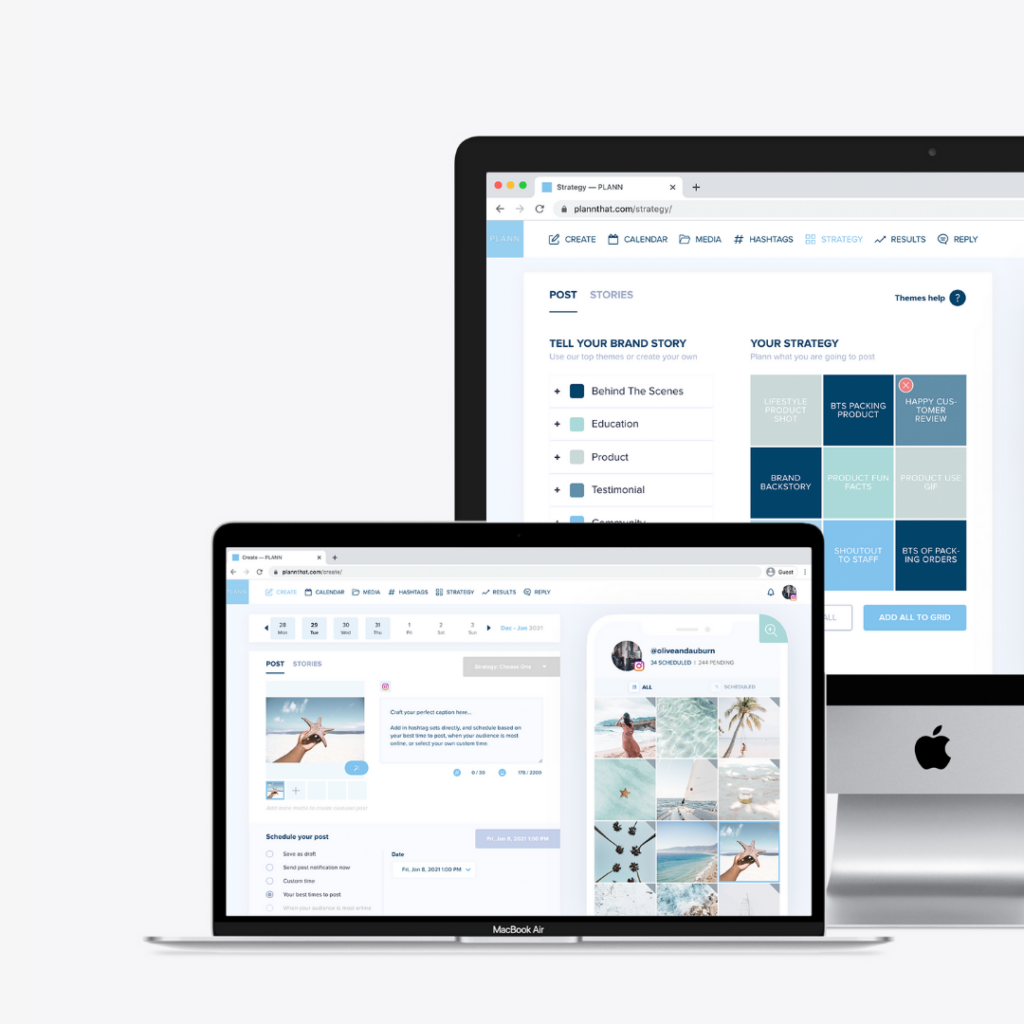 Need a beautiful and effortless solution to schedule your Instagram, Pinterest, Facebook, TikTok, and LinkedIn content?
Look no further than Plann. With our platform, you can easily schedule your posts and track their progress, as well as track your stories and website clicks.
We'll also provide you with even your best highlighter color palettes to keep you focused on your growth goals.
Streamline your social media strategy using Plann.
Towards the End
There are many social media management tools that businesses can use in line with their needs. These tools stand out with different features and aim to increase the awareness of companies on social media or to improve their social media sharing.
Social media management tools preferred by a business whose purpose is to manage its advertisements on social media and whose aim is to increase customer interaction will be different. Therefore, it is significant to determine the target before making a choice.