Shopify is preferred by more than 1.5 million businesses. That's why Shopify is one of the best e-commerce solutions today. However, that doesn't mean that every business is a Shopify user. There's probably a reasonable reason why many companies are interested in Shopify alternatives.
For example, if you don't want to deal with commissions or have a small budget for e-commerce, you can find a more suitable Shopify alternative. At the same time, there are many Shopify alternatives with different functionality when it comes to e-commerce platforms. In this article, we have listed powerful e-commerce platforms that can be an alternative to Shopify.
What is Shopify?
Shopify is a cloud-based e-commerce platform that allows one to create an online store and sell. Shopify, which is very rich in terms of e-commerce features, is also a user-friendly platform. Additionally, with Shopify, merchants can use Shopify to manage their different stores, from e-commerce stores to social media channels. It is one of the first that comes to mind is e-commerce. Also, Shopify has a market share of more than 30% in the United States.
Shopify offers businesses 4 packages as standard. These packages are;
Starting ($5/month)
Basic ($29/month)
Shopify ($79/month)
Advanced ($299/month)
Shopify Plus (starting at $2,000/month)
The main differences between Shopify and Shopify Plus include the number of features and support.
Pricing is the main reason businesses turn to Shopify alternatives. In addition, personalization limitations and additional payments are among the reasons.
Best Shopify Alternatives
Wix
Wix one of the most popular Shopify alternatives is also a website builder. It offers powerful features for businesses to create websites, blogs, and stores.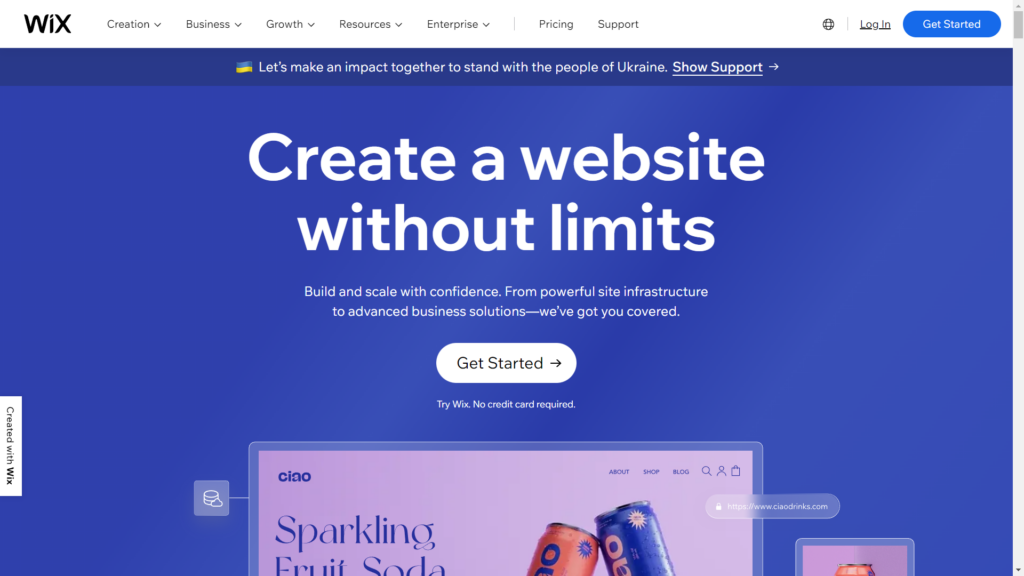 Wix is suited for startups or businesses with limited budgets. Ease of use allows even beginner merchants to easily create stores. It also has a provided help center.
Wix provides a free domain for e-commerce sites for one year on its premium plan. E-commerce solutions are not the only feature of Wix. Therefore, its store can be complex.
Woocommerce
Unlike Shopify, Woocommerce is an e-commerce plugin. Therefore, it is not as qualified as Shopify. But that doesn't change the fact that it's an e-commerce giant.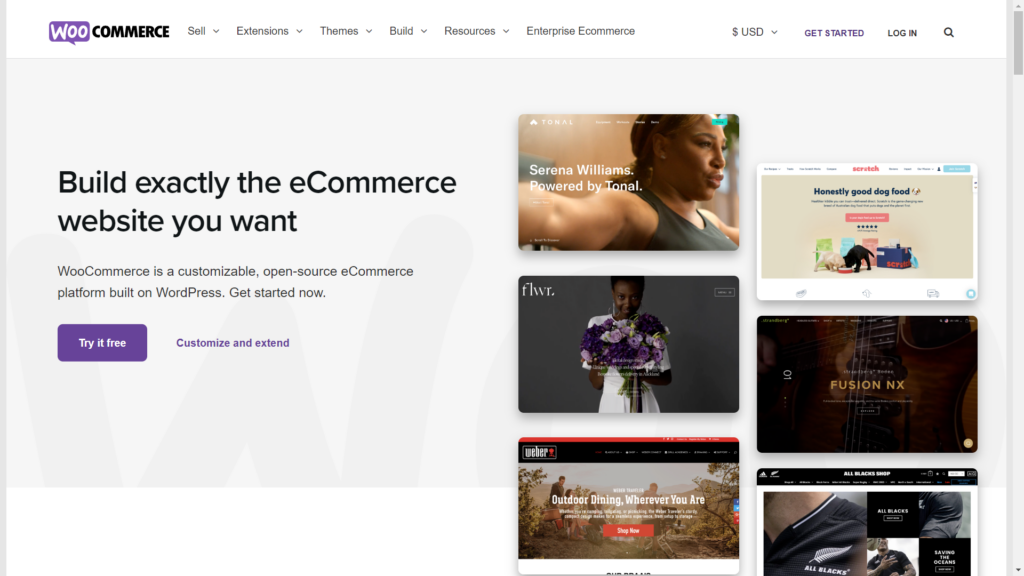 Powered by WordPress, Woocommerce is a free alternative to Shopify. It's an excellent choice for WordPress users with technical knowledge who want to take the initiative. So, it is open source and does not impose limitations on its users' customization.
Woocommerce has its own free as well as access to many free features. You can make your site more functional by taking advantage of these features. However, you should know that the SSL certificate and domain name costs.
Bigcommerce
Bigcoomerce is another Shopify alternative. The platform often used by businesses with different volumes provides sellers with powerful features to build an online store.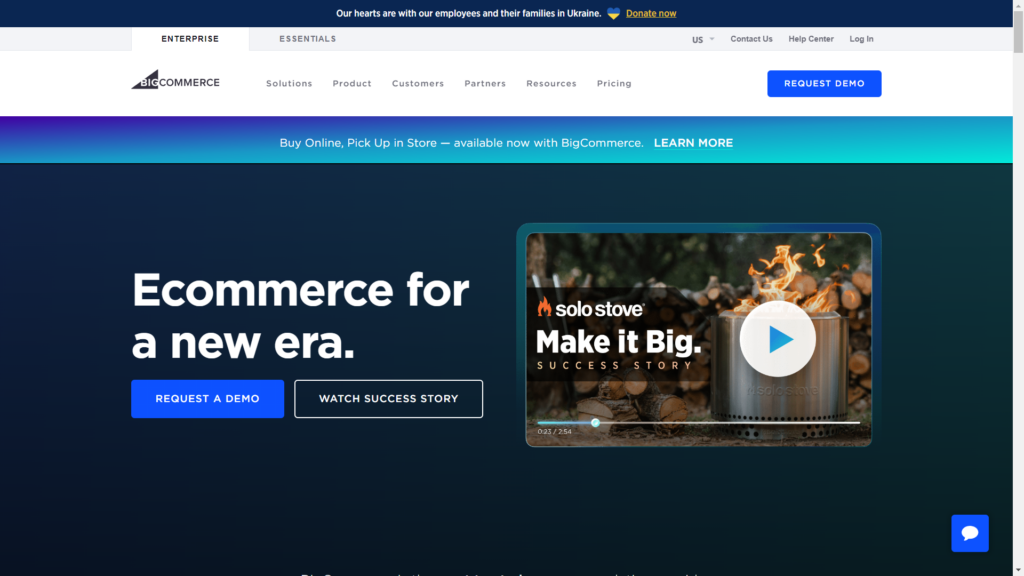 Sellers can create their stores with Bigcoomerce without paying any hosting costs. The platform helps businesses increase sales with advanced features such as cart abandonment, and AMP pages.
It helps businesses scale their stores. At the same time, Bigcoomerce enables sellers to professionally manage their e-commerce processes with its ready-to-use features and visual editor.
Finally, the ability to receive payments from different channels, including Instagram and multi-channel sales capabilities makes it easier for businesses to manage their sales and marketing processes.
Squarespace
Squarespace is a Shopify alternative that stands out with its design and templates. It helps artists or photographers to make their designs stand out using stylish templates.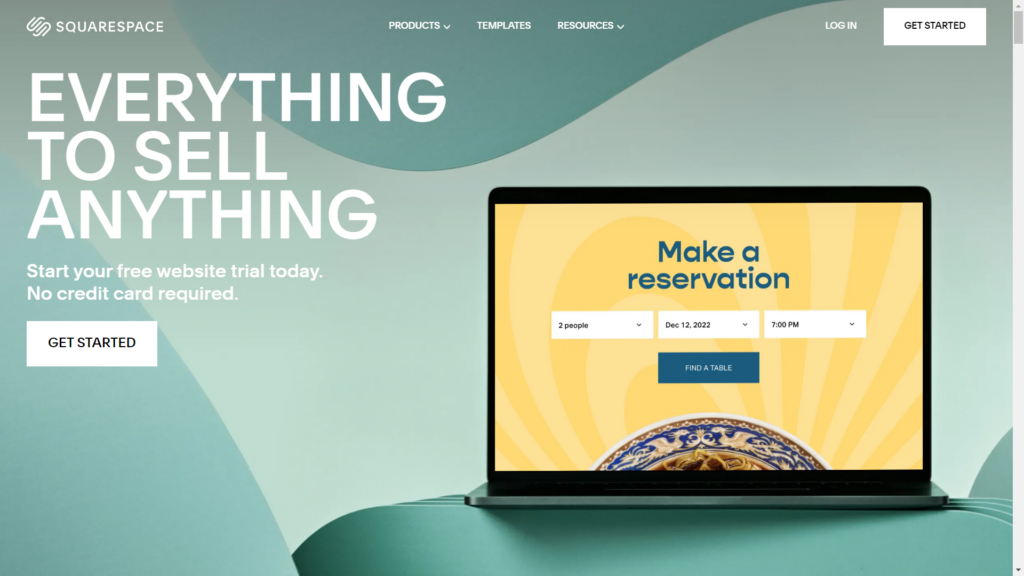 This e-commerce solution also helps you sell subscriptions and digital products.
It has an advanced inventory. It also comes with fully integrated e-commerce features. However, its extensions may be insufficient when compared to Shopify.
Ecwid
Ecwid is an e-commerce solution with different purposes and features than other platforms. It's meaning "e-commerce widget". It is a plugin used to convert existing websites into e-commerce sites.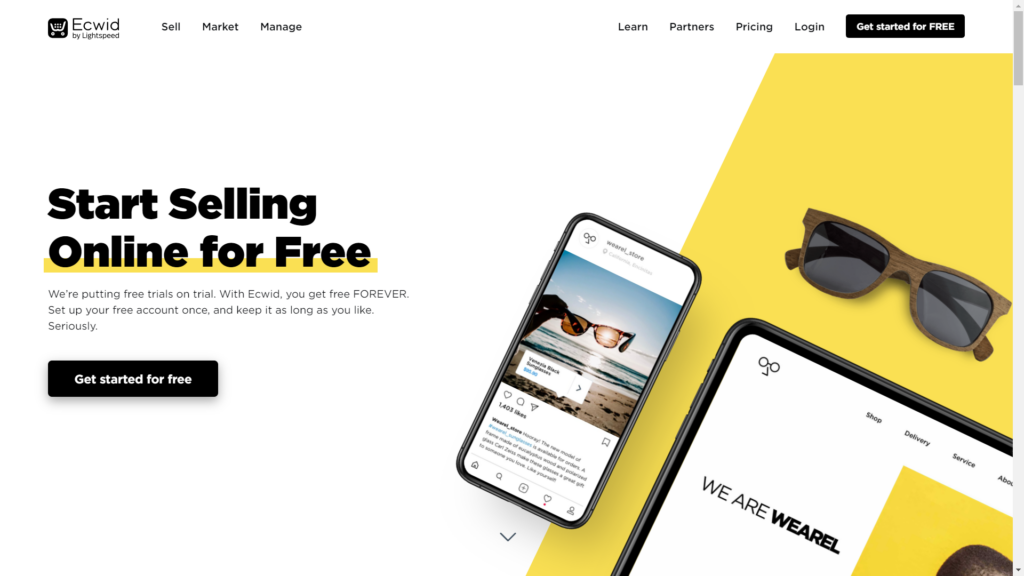 It can be a powerful solution if you want to convert your current website into an e-commerce site. Ecwid provides significant advantages to businesses as it supports many payment methods globally.
The platform stands out with its easy-to-use and multilingual stores. It also offers powerful features for omnichannel selling in sync with marketplaces and social media platforms.
Magento
Magento is another Shopify alternative on the list.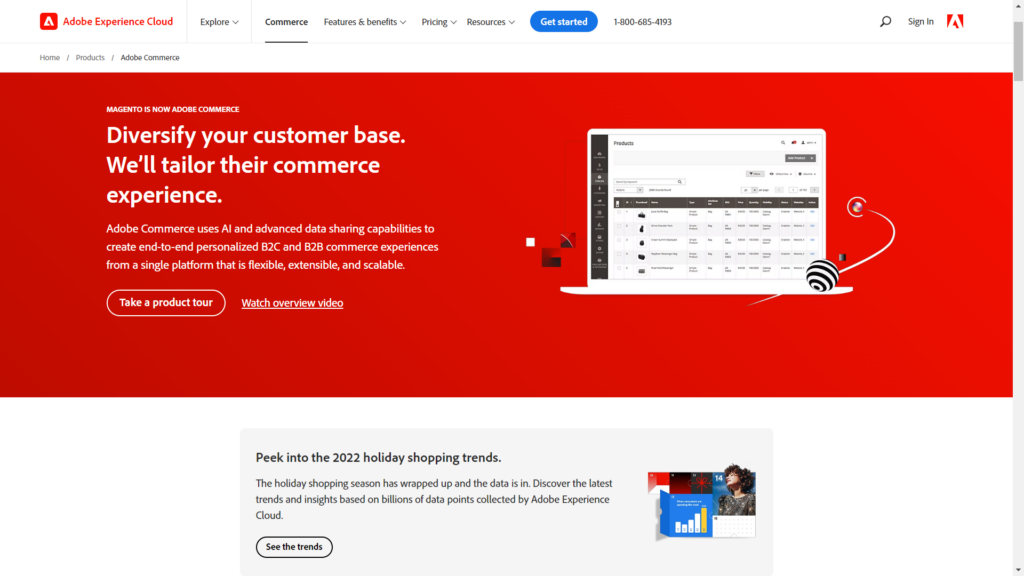 Magento, an open-source e-commerce platform was acquired by Adobe in 2018. Therefore, Magento can be a good choice for businesses that frequently use Adobe's other products.
Being open source helps users customize their store. The platform's 3rd Party partners and integrations give users access to a broad ecosystem of partners. Omnichannel sales and mobile compliance features help sellers increase conversion rates and easily manage processes.
Magento, whose initial platform is free, will require users to pay additional fees in the future. There are also maintenance and storage costs.
İkas
İkas is an e-commerce platform that allows businesses to manage their e-commerce operations. It stands out with its multi-currency online stores and marketplace integrations and is one of the popular e-commerce platforms.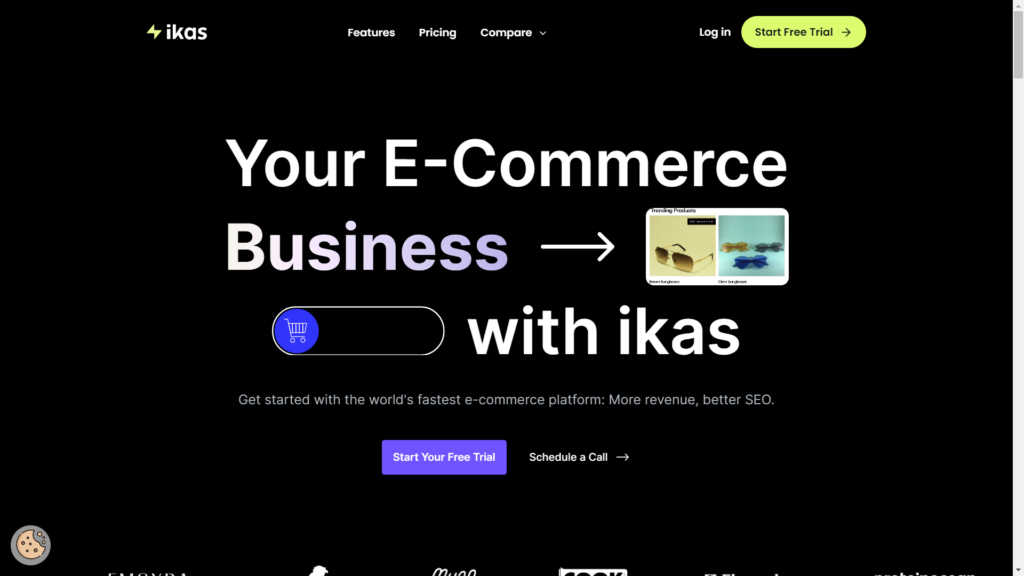 In addition to the multi-currency system, the multilingual store option provides significant convenience to users globally. At the same time, the platform has the Shop feature of Facebook and Instagram. In this way, businesses can manage their e-commerce and social commerce processes in an integrated manner.
Ikas offers holistic e-commerce solutions by minimizing additional costs. The platform provides businesses with creative, reliable, and fast solutions.
Bigcartel
BigCartal is an ideal e-commerce software for creative sellers. Unlike Shopify, it was developed for musicians, designers, and artists. Therefore, it is ideal for businesses with a smaller volume.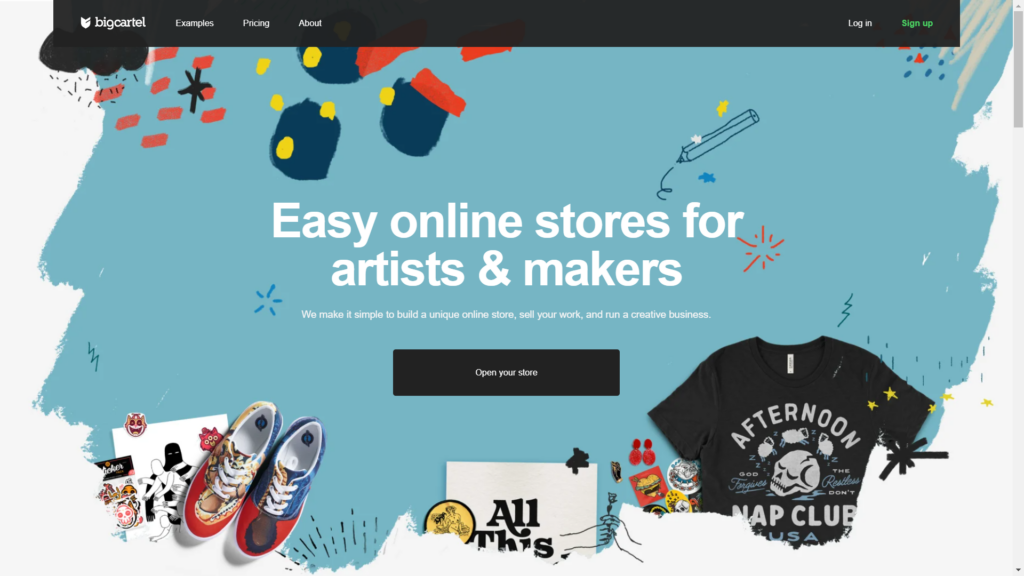 The platform does not offer users free product options. Companies may also need to use HTML or JavaScrpit to use ready-made templates.
With its intuitive control panel and ease to use. It is an ideal Shopify alternative for artsy small businesses.
PrestaShop
PrestaShop is an open-source e-commerce solution that you may not have heard of yet. It is free to download. Businesses can customize PrestaShop as they wish.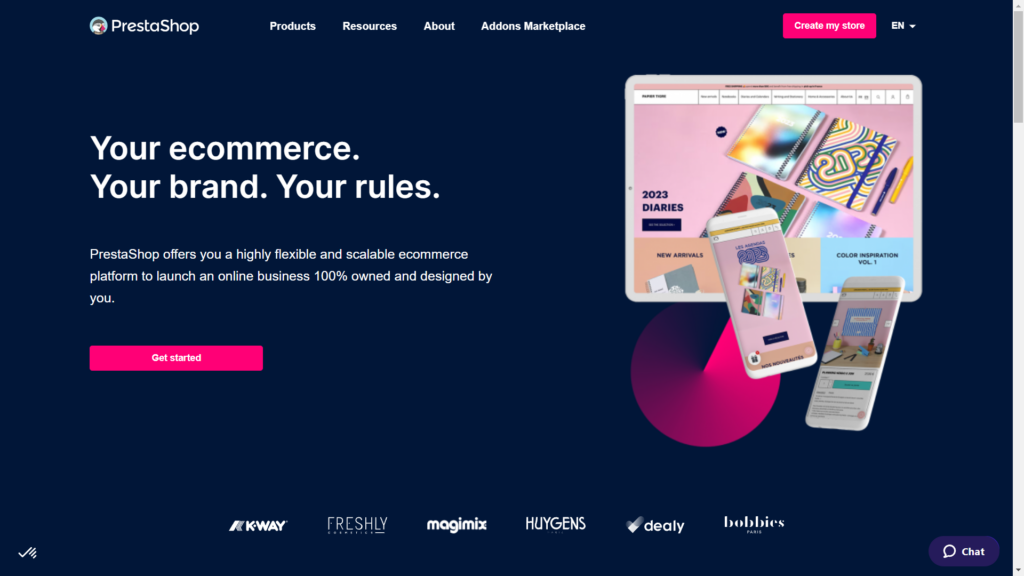 Open-source e-commerce solutions are perfect for merchants looking to build a unique store. Because customizations are more flexible and sellers can create their unique brands.
However, they do come with some difficulties. First of all, housing can cause additional costs. At the same time, being open source can force users to install.
Sellfy
Sellfy is a user-friendly hosted e-commerce platform. It offers great solutions for users selling digital products.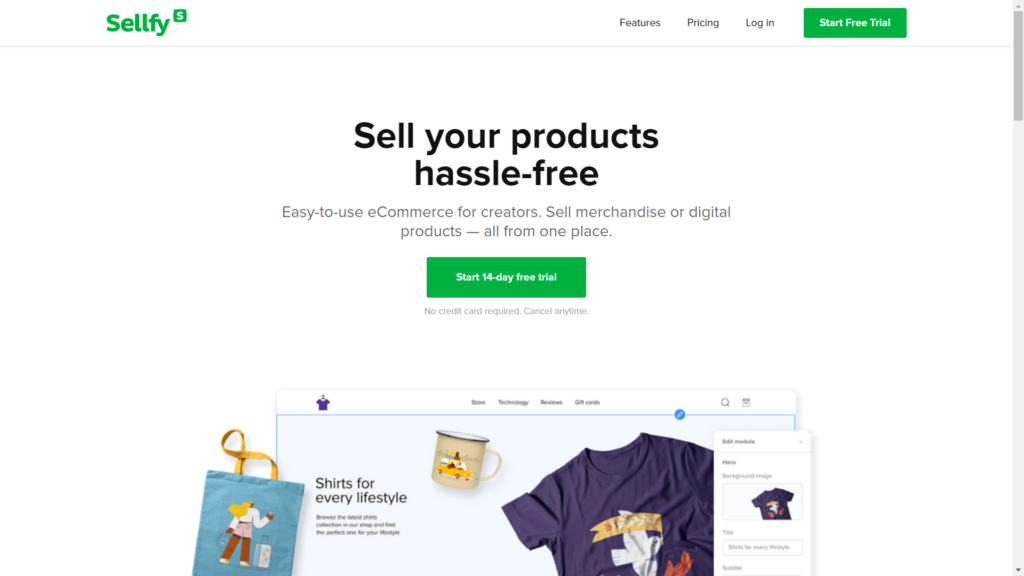 The platform is suitable for physical as well as registration processes.
Sellfy also has a variety of lightings like email templates, marketing tools, and digital printouts. It comes with some restrictions on restraint. On the other hand, it does not have advanced e-commerce features such as product ranking and distribution.
Volusion
Volusion is an ideal Shopify alternative for businesses looking to cut costs.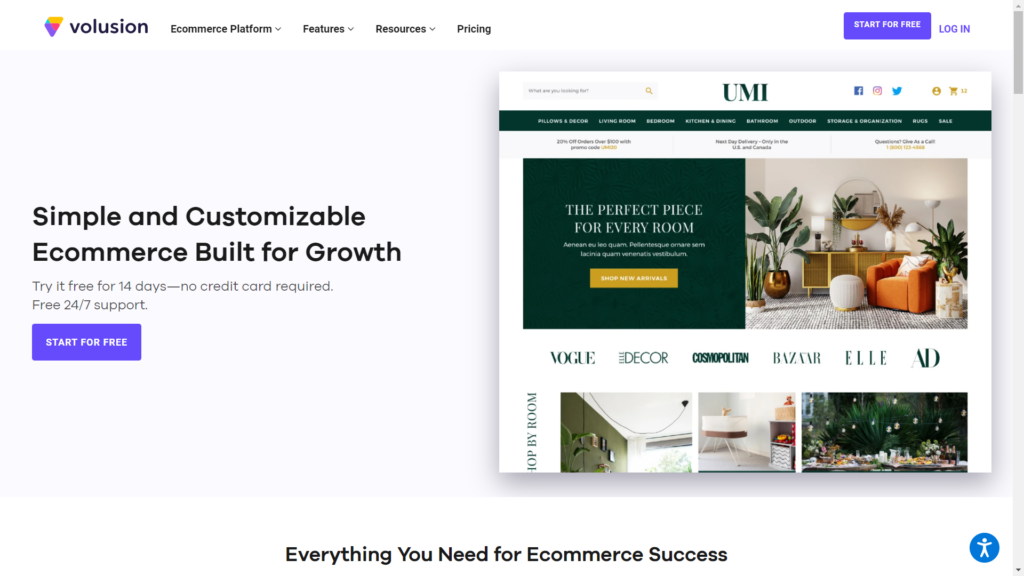 The most popular feature of the platform is that users do not spend a lot of money on plugins and extensions. The panel of this e-commerce solution has many advanced features ready to use. It also does not charge any transaction fees. However, we must say that Volusion does not support the sale of digital products. This can be a problem for store owners who sell digital products in their stores. On the other hand, ready-made templates and themes may be insufficient for professional stores. So, if you want to use more professional and creative designs, may have to pay additional fees.
What Should You Consider When Choosing Between Shopify Alternatives?
Before deciding which software to use, it's essential to consider your business needs, goals, and budget. For example, great e-commerce solutions exist for businesses that only want to sell in local markets. Shopify can be an extra expense.
On the other hand, the size of your business, the number of annual visitors to your site, and the channels you sell will be essential to decisions. Before you decide on your business, using an e-commerce solution that meets your needs by combining all these outputs has a vital role in the success of your business.